Alfa Romeo
Alfa Romeo is a sporty Italian car brand. Sporty are our BlidmaX thermal mat too, especially if you can get in the summer, in hot weather in a relatively cool car.
–>Alfa Romeo AR6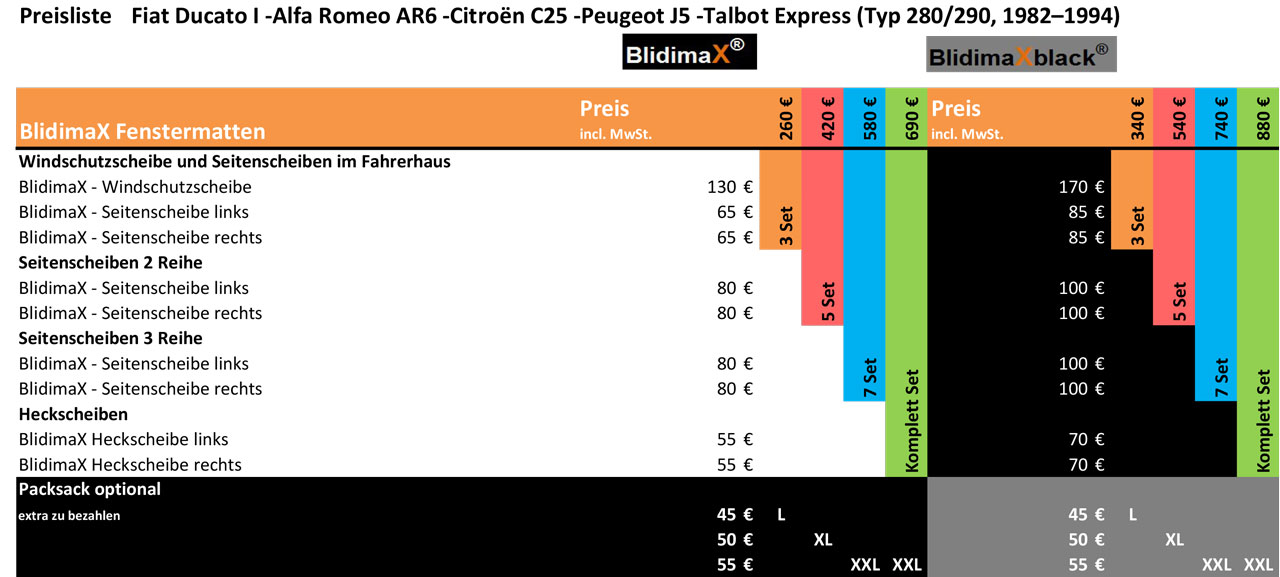 Price overview
Click on the image. If it is too small, than download the price list as PDF link below.
If your vehicle is not listed, please contact us. We manufacture your BlidimaX® window mats for every vehicle.