How to buy your BlidimaX window mats
The most important questions, after you have been informed about the great features of the BlidimaX® Thermomatten are: What do the window mats cost and how do I get to my own?
Nothing is simpler than that. Even if the window mats are custom-made for you, we already have a lot of templates for a wide variety of vehicles. And each time a new vehicle is requested, another template is added. Maybe yours is already available.
Simply click on the desired vehicle brand
All brands are listed below. Simply click on the brand name and you will be taken to the overview page with all models that are known to us. Here you will find the overview of the mats, sets and the matching packs for viewing or as a PDF download.
It is clear that there may still be individualities. There are stickers on the disc, which must be considered for the suction cups. Slices have been left, which are then not needed in a set. And so on. Everyone makes his car the way he needs it and that is the right thing. You do not buy an industrially manufactured product or off the shelf. Just let us know when you order, which is different for your vehicle and we will make your Blidimax® mats suitable for this purpose.
If your vehicle is not listed, please contact us. We manufacture your BlidimaX® window mats for every vehicle.
Vehicle manufacturers
The manufacturers are sorted by alphabet. Simply click on the desired brand name and you will be redirected to the models.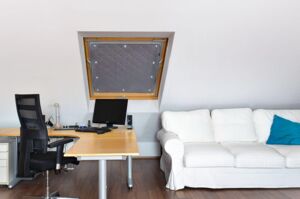 Roof windows or conservatory
In addition to the use of window mats in vehicles, we also offer window mats for roof windows and at the conservatory. Wherever they are already deployed, they come across a very positive response. Venetian blinds bring here only shadows and a conditional visual density. Quick and easy to assemble, the BlidimaX® thermometers darken optimally, keep heat and harmful UV rays outside and look good.
If you are interested, simply fill out the order form or contact us via the contact form. We will be happy to advise you and provide you with an offer.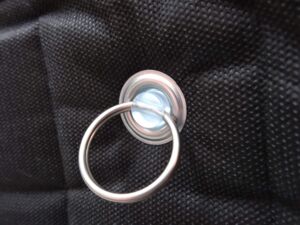 Suction cups and rings
You can also order suction cups and key rings individually. Maybe you want a different color of the suction cups.
Suction cups:
Available in transparent, orange, light green, red, cobalt blue, light grey or black (please specify color when ordering).
Price per piece
2,- €*
Key rings:
In known quality and size. Fits the BlidimaX® window mats
Price per piece
3,- €*
Shipping and pricing
So that you know clearly what shipping costs within Germany or to other EU countries, we have listed the costs clearly below. Shipping outside EU please on request.
NOTE: Due to tax regulations, Switzerland is not supplied by us.


| | |
| --- | --- |
| Zone | Price |
| National (Germany) | 8,50 €* |
| Zone 1 (EU) | 25,- €* |
* all prices incl. VAT. Errors and omissions excepted.