Jeep
Jeep: the classic off-road vehicle from the USA. With BlidimaX® window mats still much nicer and even more useful.
–>Jeep JK4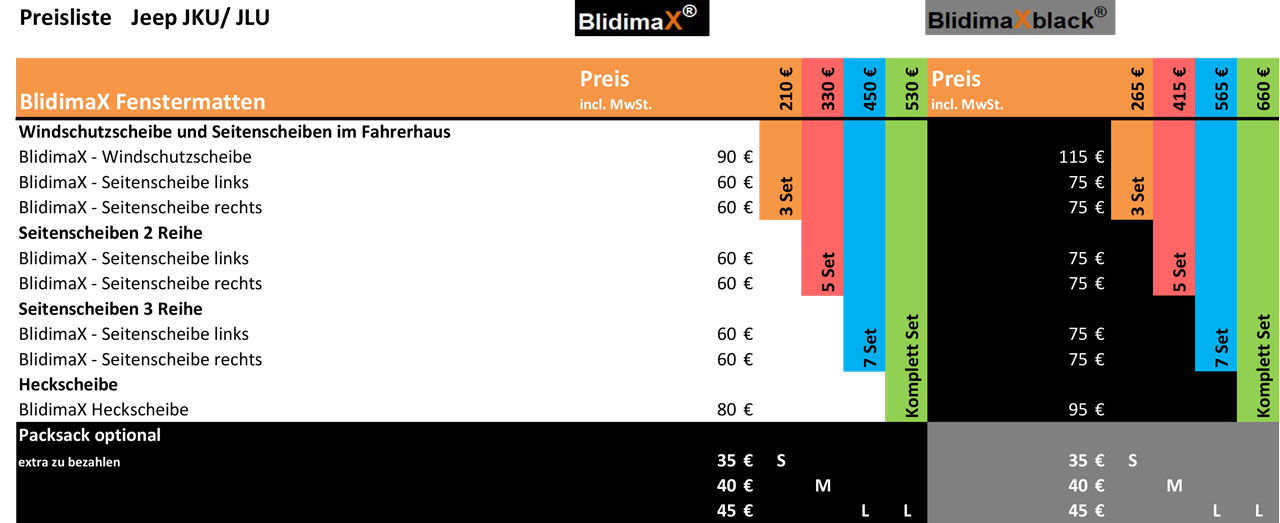 Price overview
Click on the image. If it is too small, than download the price list as PDF link below.
If your vehicle is not listed, please contact us. We manufacture your BlidimaX® window mats for every vehicle.