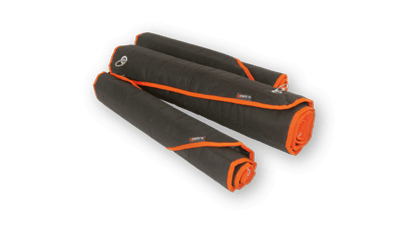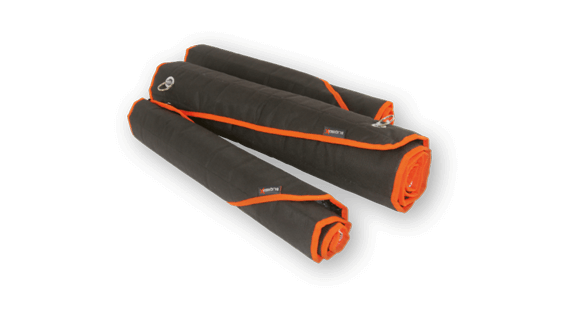 Form stable and long lasting
The Material is through the fabric reinforcing aluminum compound foil extremely stable in form and will fit in a couple of years the same way it did on the very first day.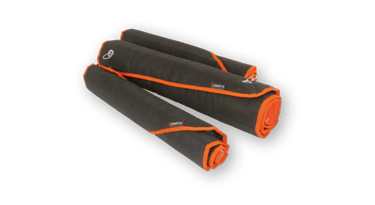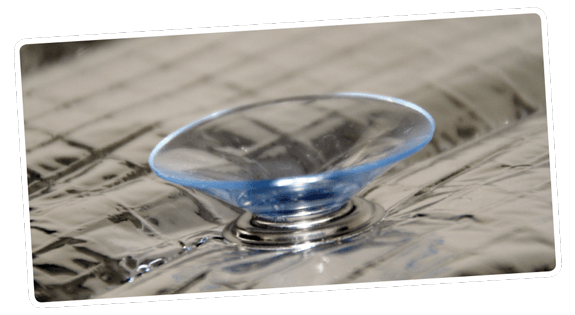 Extra strong suction cups
The long living suction cups from BlidimaX are produced especially for the high standards of outdoor enthusiasts.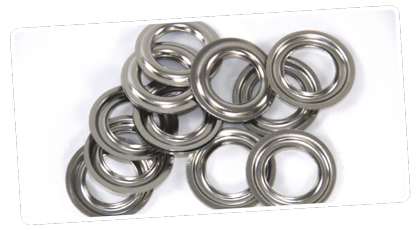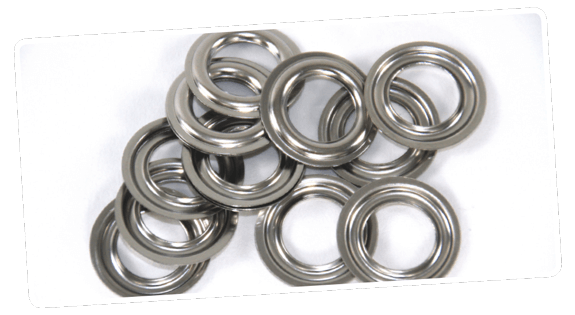 Robust, functional, rustproof
The Thermo Protection screen is through and through functional, robust and matches the expectations of campers and outdoor fans. It is abrasion proof and scrub resistant. Lugs and rings are made from rust-proof steel (v2A).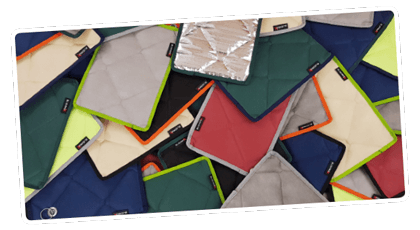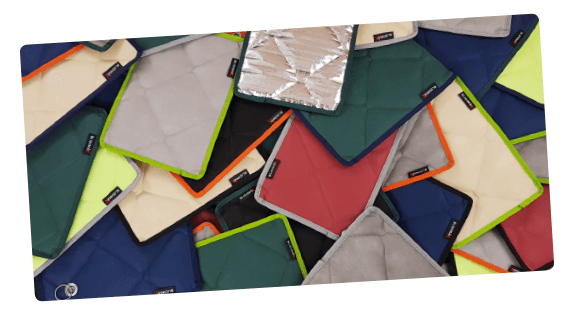 Sturdy design with large color selection
Matching your vehicle's interior you can individualize your BlidimaX Design choosing from a wide palette of colors and seam colors – with up to 20 color combinations.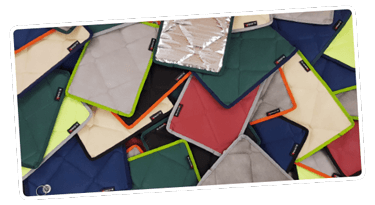 Fabric colors: choose from 8 colors the basic tone of your thermomats. Black, indigo, red, light gray, sand and dark green, apple green and dark gray are available here.
Ribbon: The basic color of the mat is combined with one of the 6 colors of the binding tape. So to speak, the framework of the whole. Choose from black, orange, light gray or navy blue as well as the new colors of kiwi or fir green according to your taste.
Suction cups: The 4 suction cup colors give even more color combinations. Classic in transparent or black or as an orange icing on the cake they fit perfectly to your window mat.